Glacier Prophecy Summit
September 6

-

September 13

Free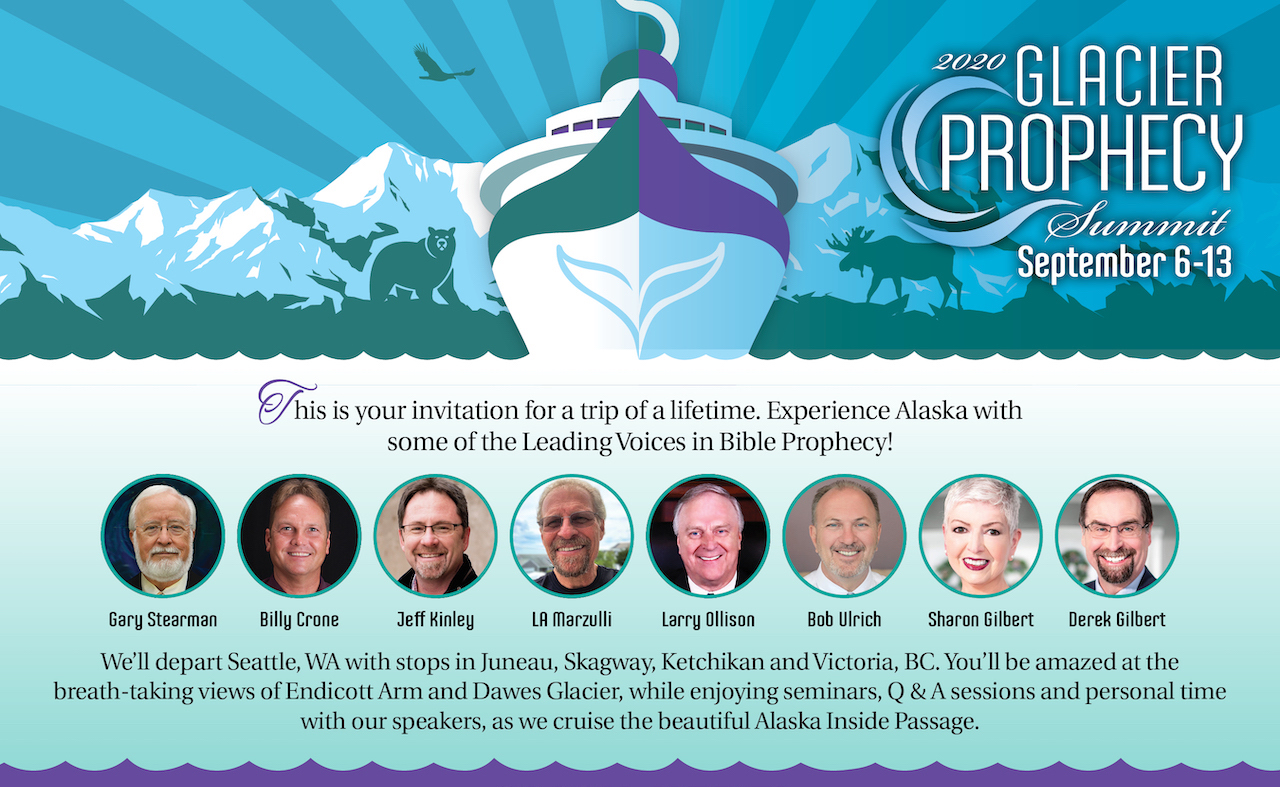 SkyWatchTV's Derek and Sharon Gilbert invite you to join them on an amazing Alaska prophecy cruise featuring some of your favorite Bible prophecy teachers!
This once-in-a-lifetime cruise includes daily seminars, question and answer sessions, up-close and personal breakout sessions, and the opportunity to really get to know each speaker in a way not possible at larger prophecy related gatherings.
You'll also get to see God's incredible handiwork in a way you've never experienced before!
Speakers on the cruise include Prophecy Watchers' Gary Stearman and Bob Ulrich, L. A. Marzulli, Jeff Kinley, Pastor Billy Crone, and Dr. Larry Ollison. The cruise departs Seattle with stops in Juneau, Skagway, Ketchikan, and Victoria, BC, and includes breathtaking views of Endicott Arm and Dawes Glacier as we cruise the beautiful Alaska Inside Passage.
Click here for more information on the Glacier Prophecy Summit!